Attracting Wealthy Clients with Calacatta Gold Quartz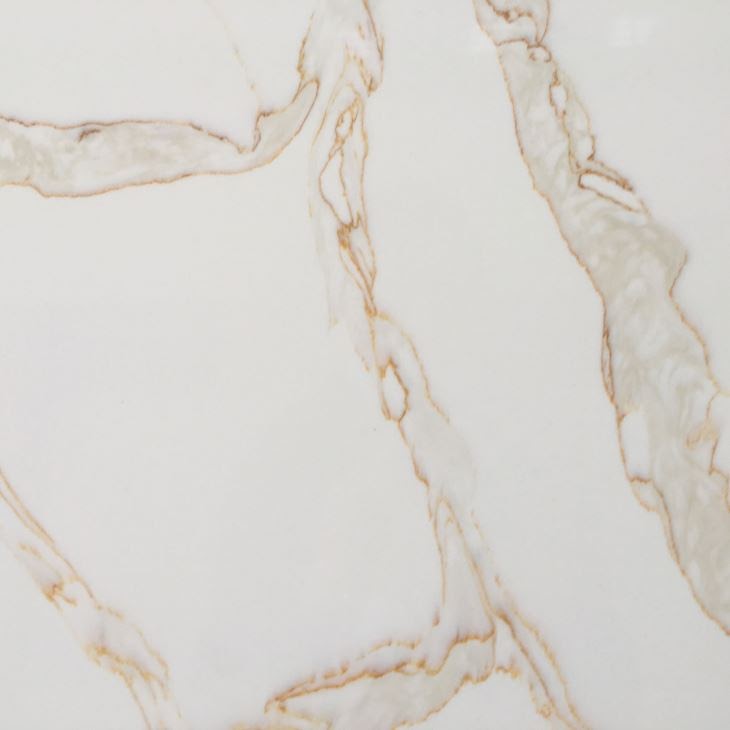 Good business owners always strive to provide their customers with better service and experience, Xiamen Aofei Building Materials isn't an exception. Who wouldn't want to be treated as the most important person in the room and actually get help to become one more often? What we know for sure, is that your clients would love that. In his book "How to Win Friends and Influence People", famous writer and pioneer in the area of the psychology of the successful personality Dale Carnegie wrote: "The desire for a feeling of importance is one of the chief distinguishing differences between mankind and the animals. This desire makes you want to wear the latest styles, drive the latest cars, and talk about your brilliant children". That's why luxury brands and services are in such high demand. And if you succeed in helping your clients feel important and affluent — they will respond with loyalty, amazing reviews, and will be willing to pay more.
While in the world of digital presence perfect user experience is crucial, for offline businesses, such as retail stores, hotel chains, restaurants, and banks it is still the interior design and the ambiance of the space that makes a difference. The feeling your customers get when they walk into the door for the first time is critical for how they will perceive your business and how much they will trust you. One of the great ways to ensure that your company is going to be associated with elegance, luxury, and wealthiness — all the things you will help your clients acquire through your products and services, is choosing high-quality luxe materials like marble and quartz for your company interior design. Both quartz and marble are marvelous materials loved by many, with their own pros and cons. In this article, we will explore how to take the best of both worlds and attract wealthy clients with Calacatta Gold Quartz that can help your business translate sophistication, create a killer first impression, and win wealthy clients.
Calacatta Gold Quartz is a type of quartz stone that looks exactly like the famous Calacatta Gold Marble. When we see Calacatta design, we think of grand historical buildings, created by the most talented artists for the richest and most influential people of their time. Calacatta Gold Marble is known to be one of the most luxurious materials on the market, Calacatta Gold Quartz looks just like it, but is also more durable, and is easier on the pocketbook. By using Calacatta Gold Quartz in your company interior design, you create a luxury brand image for your business and show that your services will help your customers to get to the same level.
Are you ready to create a luxury brand image and win wealthy clients with luxury Calacatta Gold Quartz? Contact us today and do not hesitate to ask as many questions as you need to make your business even more successful.